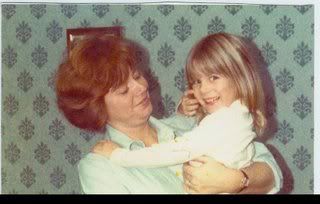 As Mother Teresa served the dying and poor in India she spoke words that have great meaning...especially to mothers all over the world.
There is always the danger that we may just do the work for the sake of the work. This is where the respect and the love and the devotion come in - that we do it to God, to Christ, and that's why we try to do it as beautifully as possible.



I am a little pencil in the hand of a writing God who is sending a love letter to the world.



It is not the magnitude of our actions but the amount of love that is put into them that matters.
Her clarity of purpose(the Love of God in action) inspires me.
That special power of loving that belongs to a woman is seen most clearly when she becomes a mother. Motherhood is the gift of God to women. How grateful we must be to God for this wonderful gift that brings such joy to the whole world, women and men alike! Yet we can destroy this gift of motherhood, especially by the evil of abortion, but also be thinking that other things like jobs or positions are
more important than loving, than giving oneself to others. No job, no plans, no possessions, no idea of "freedom" can take the place of love. So anything that destroys God's gift of motherhood destroys His most precious gift to women-- the ability to love as a woman.


Mother Teresa; UN Women's Conference in Beijing
Such beautiful encouragement.
Encourage one another,
Donna