Mad About You, Baby.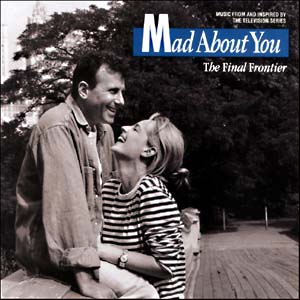 I have started Tivoing Mad About You.
I didn't know if it was in reruns, but Tivo found it for me. It is on at 5:30am.
Yesterday I saw part two of the finale.
It is so tender and well done, I wish I could share it with all of you....
But I am going to try to write down some dialog between Paul and his goofy, long- time friend Mark.
The show jumps between the present, the past and the future.
The part I want to share is in the future. Paul has left Jamie. He's tired of marriage and says Jamie is unkind.
Sitting at a table in a bar:
Mark: You are an idiot!

Paul: Isn't that nice.

Mark: I'm sorry...you think I like to say this....It hurts me to say this...I'm not going to beat around the bush...
you, my friend, are a phenomenal idot.

Paul: You k now Mark, if I'm not mistaken, you left Fran, once upon a time.

Mark: I was young. Look at you. You're old.

Paul: I'm old?

Mark: You're old.

Paul: By the end, it wasn't even fighting, it was just criticism and complaining and poking and prodding.
All I know is, I can't always be wrong. Some of what I do must be right.

Mark: Who cares? Who cares? Who cares who's right or wrong? Who's got the strength to keep track?
You just stayed married and shut up!

Paul: Why? Why?

Mark: Because it's better.

Paul: Listen, you know, nobody believed that more than me.

Mark: I know. I know.

Paul: But we are miserable. You understand, Jamie and I, we are both miserable.

Mark: So who are you not to be miserable?

*************
I just loved that whole scene in all it's funny and sad truth.
And just for the record....Paul and Jamie got back together....because Jamie kissed first....which is the brave thing....
and Paul bought her pie and took her home and he never left.
It is possibly the best series finale of all time.
Says me.
*************
No big surprises on AI.
Did you see Simon wink at Brooke?
He did.
*************
Katie with her Chronicles of Narnia hairdo.
Encourage one another,
Donna