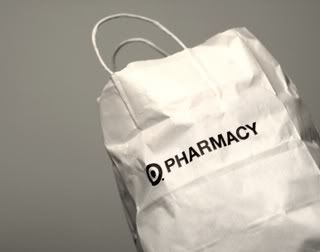 Tuesday evening we (Katie, Emma and I) were invited (someone gave me a little paper pass at church) to the preview shopping event at the new, big, shiny, happy Super Target down the road from us.
Along with a band playing Cajun-type tunes, cake and ice cream, cotton candy, punch and a ice sculpture of the Target doggie, came a nice heavy bag full of samples from the pharmacy.
I eagerly looked thru the bag of goodies and found this
Gross name. Don't you think?
But it reminded me to tell you about Lynn's Beauty Tips.
The butt paste didn't really remind me, it was the large bag of products.
Lynn has two favorite beauty products.
She loves this;
Burt's Bees Foot cream
and pumice stone.
She uses it regularly and her tootsies and her heels are quite smooth (not that I've felt them) looking and callus free.
And she sings the praises of this;

Inexpensive,
classic,
does the trick.
Our dad used VO5 on his wonderful black curls!
VO5 is a hair care product,
in case you didn't know.
Similar to Brylcream.
My beauty tips.
Well.
Um.
I like mascara.
I need mascara.
I use Lancombe mascara because my eyelashes are little and short and sparse.
Lancombe mascara is magical and produces the appearance of eyelashes.
It costs a lot.
But it's practically the only thing I use.
I love to buy lipstick.
But rarely wear it.
How about you?
Here's your chance to share you best beauty tip(s).
We wait with baited breath.
(Is that how the saying goes???)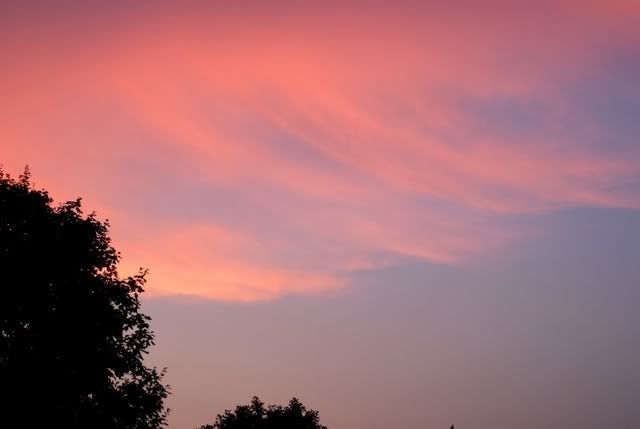 It was glowing outside last night.
Patrick (while watering the grass) told me to come out and see.
So pretty.
The orange was all around.
It was even on the grass and in the air.
(I was watching 'So you think you can dance!'
And while we are on that topic.
Who will be voted off tonight?
I say Dominic.)
Have a great Thursday!
Encourage one another,
Donna